MEA Apostille Service in India!
Get apostille document delivered to your doorstep
in 4 working days!
What is MEA Apostille of a Document ?
Document apostille means there is a special 'sticker' issued by the Ministry of External Affairs in on your document. This sticker is attached on the backside of the original document signifies that the document is legitimate and authentic. Apostille is acceptable in 113 member-countries of the Hague Apostille Convention.
Register for the Apostille of a document online!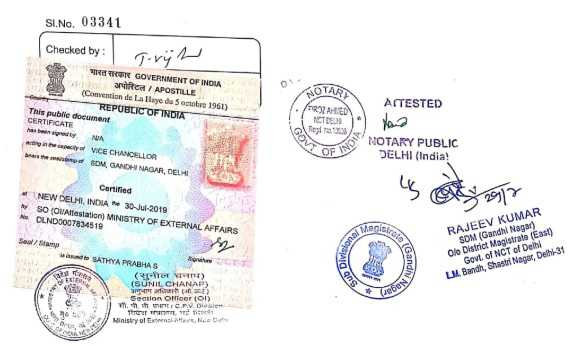 List of Hague nations which accept apostille Documents
Register for Online Apostille
Provide applicant details
Why people love us for apostillation of Document
Safe. Fast. Reliable. MEA apostille
Book your MEA Apostille service online without any hassle.
2) Apostille Document Tracking
Track your Apostille document all along the process.
3) Fastest Delivery for MEA apostille
We provide one of the fastest delivery times for MEA Apostillation.
4) Document & Privacy Safety
Your Apostille document safety is our highest priority. All documents and personal details will be safe.
This ensures that no consignment is misplaced ever. Documents are barcoded before sending to MEA apostille
Apostille document is safely delivered to you at home.
Our support team will assist you all along the MEA apostille process.
We offer the MEA Apostille service at lowest price in the market. Apostillation at lowest price
You will receive the email status updates all along the Apostillation process.
Don't take our word for it
There is no better and faster way to get the Attestation than taking the service from these guys. Honestly, I was so frustrated to find that there is no proper information about the process anywhere on the internet. My documents were sitting on my desk for months. I called these guys for apostille service in Kolkata and they clearly explained the process. All I needed to do was pay online and send documents to their address. Rest everything was taken care and I got back my documents in a week. You guys are doing a great job and certainly solving a big problem for many people. All the best and Keep it up!
My son was born in US, We Moved back to India Due to personal reasons, We tried to apply for OCI from India, then the officials mentioned that we need to apostille our US Birth Certificate, We found these guys and they helped the complete process of OCI application and apostille of US Birth Certificate.
I Needed Apostillation for my higher studies in France.i searched for apostille service in Mumbai and I just ordered the service online and got my Document apostille within one week. I didn't find any other online websites which can do this. Thank you so much!
I was tired of searching for proper information about MEA Attestation and apostille service in Bangaore. This website gave me a clear idea and a simple way to Apostille my document. Thank you!
It was difficult to find Apostille service in chennai sitting in Germany.This website really solved a big problem for me. I had to get my document apostille for my work permit in Germany. I posted my documents from Hamburg and got back my apostille documents within 15 days. This really saved me a ton of time and money. I can't thank you enough.
I needed Notary+SDM+MEA Attestation. I was looking for a service in Hyderabad and found these guys! Everything was done on one go and they have made the process really simple.
This was just as easy as ordering food online. Although I was a bit concerned because I had to send my original certificates through courier, in the end, everything worked out fine. Only thing I would suggest is to include home pickup if possible. These guys are the best apostille service in Kochi
Steps to get MEA apostille
02 - Send the original documents for apostille
03 - Make the payment online for MEA apostille
04 - Track Processing status of MEA apostille
05 - Once MEA apostille is done document is returned
Register for MEA apostille